The Radione R2 receiver, developed around 1942 by Radio Nicolaus Eltz company in Vienna is a portable radio, which can not only be operated from mains, but also from 12 V DC from a vehicle battery. It has been used in small numbers by the Swiss army and might have seen use in troop entertainment.
The radio, which as a multiband portable set has been of a very compact contruction in it's times comes equipped with a 220 / 110 V mains transformer and with an integrated vibrator power supply to be operated from a 12 V car battery.
The station's names are arranged on a circular dial, the band switch with markings in same colours as the colours on the printed dial is found on top of the cabinet.
In this receiver, as in other german receivers of that era, steel tubes have been used, in the right upper corner, you might recognize the plug in vibrator.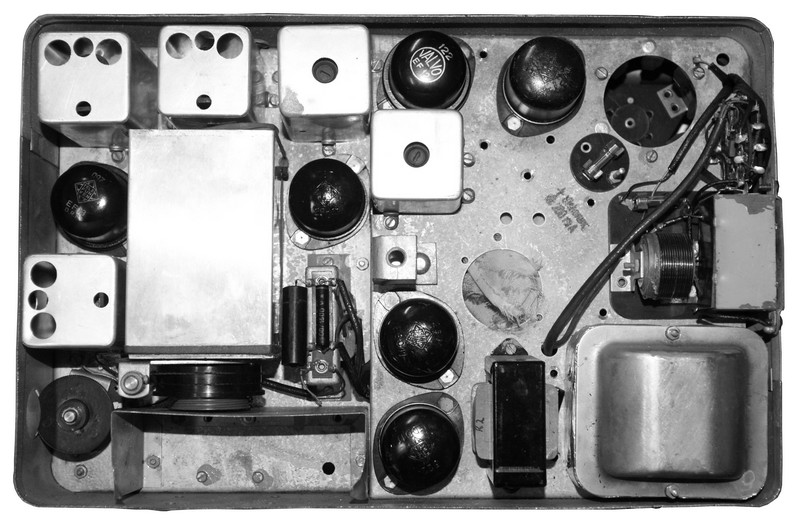 I do not have further informations about the kind of use of the E-620 / Radione R2 in the Swiss army; on a contemporary image, the set can be seen in an improvised signals repair workshop.